Volunteers are at the heart of York Neighbours
Our volunteers  contribute their time, energy and skills to help make a real difference to some of the most vulnerable older residents living in the City of York.
Who can volunteer?
We have volunteers of all abilities and ages (18+), and they bring a variety of life experiences  skills. Whatever your background or however much time you have, there are many ways in which you can help.
Our volunteers do not need to make a regular or minimum time commitment
This means it is possible for already busy people - those working full-time, in a caring role, with a family, or those who are away a lot - to join us and make a valuable contribution to helping older people stay independent in their own homes. Whether you have an hour or a half a day to give, there are opportunities to volunteer and make a real difference to your community.
You tell us what kind of tasks you are willing to do and when you are available. Volunteers with more time who are happy to visit across York may get regular requests for help whereas those volunteers whose availability is restricted are able go months without a request.
People preferring a volunteer role requiring a regular time commitment each week can offer to work in the York Neighbours' office – we ask for a minimum of one 3 hour session a week, morning or afternoon, Monday-Friday.
Although we are a church-led initiative we positively welcome people of any or no faith as volunteers and users of our service.
Why volunteer with us?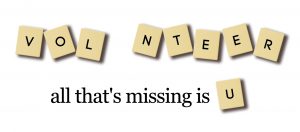 Volunteering has many benefits for both you as an individual and for us as an organisation. It is a fantastic chance to make a difference to your local community and help some of York's most vulnerable older residents, it can be inspirational and fun, plus it is an excellent way to learn new skills and insights.
Applying to volunteer
If you would like to find out more about volunteering with York Neighbours , click on the Volunteer button above. Once we have received your details, you will be sent an application form and someone will contact you to arrange an informal interview – this does not commit you to anything but is an opportunity for both sides to ask questions and explore whether being a York Neighbours' volunteer is right for you.
Do you need prior experience to volunteer?
No. Some tasks require certain skills or experience but this will be made clear when we send out a request. You will always be fully briefed about your role and the tasks involved. We will make training available for volunteers to enhance their skills relevant to their volunteering.
Expenses and Mileage
Volunteers can claim all reasonable expenses as agreed including a mileage allowance of 45p per mile. There is a simple expenses form to fill in and return to be reimbursed, a copy can be downloaded here or is available by contacting the office.
Volunteer Policy
All volunteers sign up to a Code of Practice, provide two references and have a DBS (police check) before visiting anyone. Full details can be found on this page.